If you're an anime fan, chances are you've thought about ways to mix your love of anime with your personal style. After all, who wouldn't want to look like their favorite character? The good news is that there are plenty of ways to do just that! Here are 5 tips for mixing anime and fashion.
1. Start with a basic wardrobe
So you want to create an anime-inspired look? Well, you've come to the right place! The first step is to build a basic wardrobe of items that can be mixed and matched to create a variety of different looks. Think items like anime logo t-shirt, nice fitting shorts, combined with simple basic items, and so on. Once you have those key pieces in place, you can start thinking about how to add some anime-inspired flair. Maybe you want to add a few colorful accessories or a statement piece of clothing. Or maybe you want to experiment with your hair and makeup to create a completely unique look. Whatever you decide, just have fun with it and don't be afraid to experiment!
2. Go for a subtle flair
If you're looking to show off your anime fandom in a subtle way, then you can't go wrong with a subtle anime t-shirt. These shirts are usually black or white, with a small print of an anime character on the chest. They're perfect for wearing to school or work, or even just out and about on the weekends. And best of all, they won't make you look like a giant nerd!
Of course, if you really want to show your love for anime, then you could go for a more flashy option, like a black clover hoodie. This is definitely the choice for fans who want to make a statement. The hoodie is bright and colorful, with the black clover logo emblazoned on the front. It's sure to turn heads wherever you go! But be warned: wearing one of these might make you a target for other anime fans who want to start a conversation (which can be both good and bad).
3. Accessorize, accessorize, accessorize!
Another great way to add an anime touch to your outfit is by accessorizing. This could mean wearing a pair of Pikachu earrings or carrying a Sasuke Uzumaki notebook. No matter what you choose, just make sure that your accessories are fun and representative of your interests. For example, if you're a big fan of Naruto, you might want to consider investing in an anime phone case or a dog bandana for your pet. Not only will these items help show off your anime pride, but they'll also give your outfit a unique and stylish edge. So next time you're looking to add a little anime flair to your ensemble, be sure to accessorize!
4. Pay attention to detail
If you're looking to get that perfect anime-inspired look, you need to pay attention to the details. That means making sure that every element of your outfit is on point, from your hairstyle down to your shoes. But don't worry, we're here to help you out. First things first: subtlety is key. You don't want to look like you're cosplaying; you want to look like you just stepped out of an anime. So take a cue from your favorite characters and go for a subtle anime hoodie. They're perfect for achieving that effortlessly cool look. And if you really want to nail the details, don't forget to accessorize. A pair of sunglasses or a statement neckpiece can really tie the whole look together.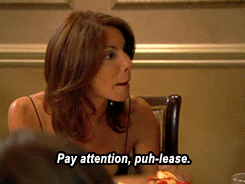 5. Be confident!
One of the most important things to remember when creating an anime-inspired look is to be confident in yourself. No matter what you wear or how you style your hair, if you don't believe in yourself, no one else will either. So rock your anime fashion with confidence and don't be afraid to show the world who you are! anime fashion is all about having fun and expressing your personality, so don't be afraid to experiment. And if you don't like the way something looks, just change it! After all, there are no rules when it comes to fashion. So go out there and show the world your anime style!
6. Incorporate statement pieces
One of the easiest ways to add an anime touch to your look is by incorporating statement pieces into your outfit. This could be anything from a Sailor Moon t-shirt to a set of Naruto headbands. Just make sure that the piece you choose makes a strong impact and really represents your love of anime.
These are just a few ideas for mixing anime and fashion—so get creative and have fun! Remember, there are no rules when it comes to fashion so feel free to experiment until you find what works for you. And most importantly, don't forget to be confident in yourself—after all, confidence is the best accessory anyone can wear!